I know its hard to imagine in our current heat wave, but summer is coming to an end and the cool crisp days of fall are just ahead! Think pumpkins, bright foliage, bonfires, football, and hayrides… all the reasons fall is my favorite time of the year!
We get a lot of questions here at Sacksteders about how to transition your home from summer to fall. When do you start the transition? What is new and fun to use for fall? How can you bring the outdoors in? Ahead are some tips and trends to help you get started.
Get that tree up
Yes, the Christmas tree… except now its your fall tree! This is such a fun way to get your family in the spirit of the season (and get some extra mileage out of your  tree). Start with a tree draped in clear lights, and add in some great natural elements. We love pinecones, faux pumpkins or squash, owls, cattails and fall flowers, and birds. Use twine to hang, and accent with burlap as your tree skirt.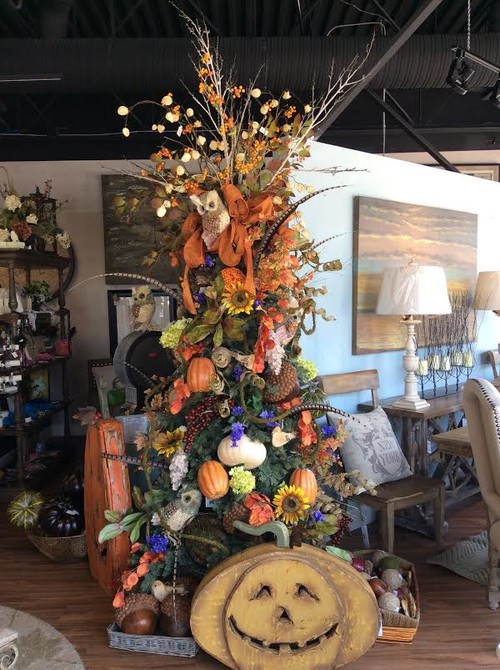 Bring the outside in
There is nothing that makes a home feel more cozy than natural elements, especially during the fall. Make centerpieces with pumpkins, pinecones, fall leaves, acorns or other nuts. Make a pinecone garland for your fireplace, add a fall wreath to your door, and watch the seasons begin to shift!
Have some fun!
Looking to spice up your decor? Metal or fabric pumpkins, witchy accents, spooky signage, and glowing lights are all great ways to let your personality shine in your home. We love fun and funky accessories like these below!

Happy Fall to you!